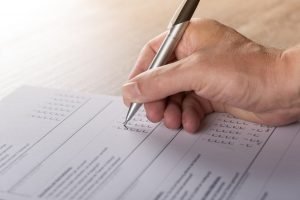 Your resume is your ticket to getting your foot in the door at your desired company. Think of it as a summary of how awesome you are and what you bring to the table. Recruiters and hiring managers are notorious for spending an extremely short amount of time reviewing resumes.
Make sure your resume isn't getting tossed aside by grabbing their attention. Here are some tips to help your resume rise to the top of the pile.
Update Your Format
If it has been awhile since you have updated your resume, it is likely time to update the format. A resume template that worked five years ago likely needs some adjusting. The current trend in resumes has been giving them a modern look, with formatting that makes it easier to read.
There are a few free options out there, but they can be a bit hard to edit. My advice is to utilize professional resume templates that allow you to use a ready to go template that you can download. This way you are using something that has already been completely formatted for you. Taking the guesswork on creating something that works with less effort.
Showcase Your Value
Avoid using your resume to simply list your past job duties. Employers want to see that you have what it takes to take their company forward. Use your resume to tell a story of your career and all your accomplishments.
One way to do this is by quantifying your experience. For example, if you are in sales you could talk about the amount of sales conversions you have had in the past year. Managers love seeing this type of information because it is easier for them to visualize what you can do for them. If you don't work in a role that is numbers based, try rewording bullets to show range, frequency, and scale.
Another great addition is any awards you accomplished or promotions you received. This will allow the recruiter or manager to see you as a hard worker who gets results.
Utilize Keywords
Technology is everywhere and recruiting systems are no exception. Many companies have software that scans your resume to see how much of a fit you are for the job. It then puts the best matches to the top of the recruiter's list.
Systems generally use an algorithm that compares your resume to the job posting. To ensure your resume is a top match, compare your resume to the job posting. Are you using similar language to describe your experience? If not, tweak it a bit so that you are speaking in the same terms.
With a little work, your resume will give you the opportunity you are looking for. Get past the screening stage and wow the hiring manager in person with the tips mentioned! Start making changes now with a professional resume template. The right resume will take you from bottom of the stack to being scheduled for an interview!